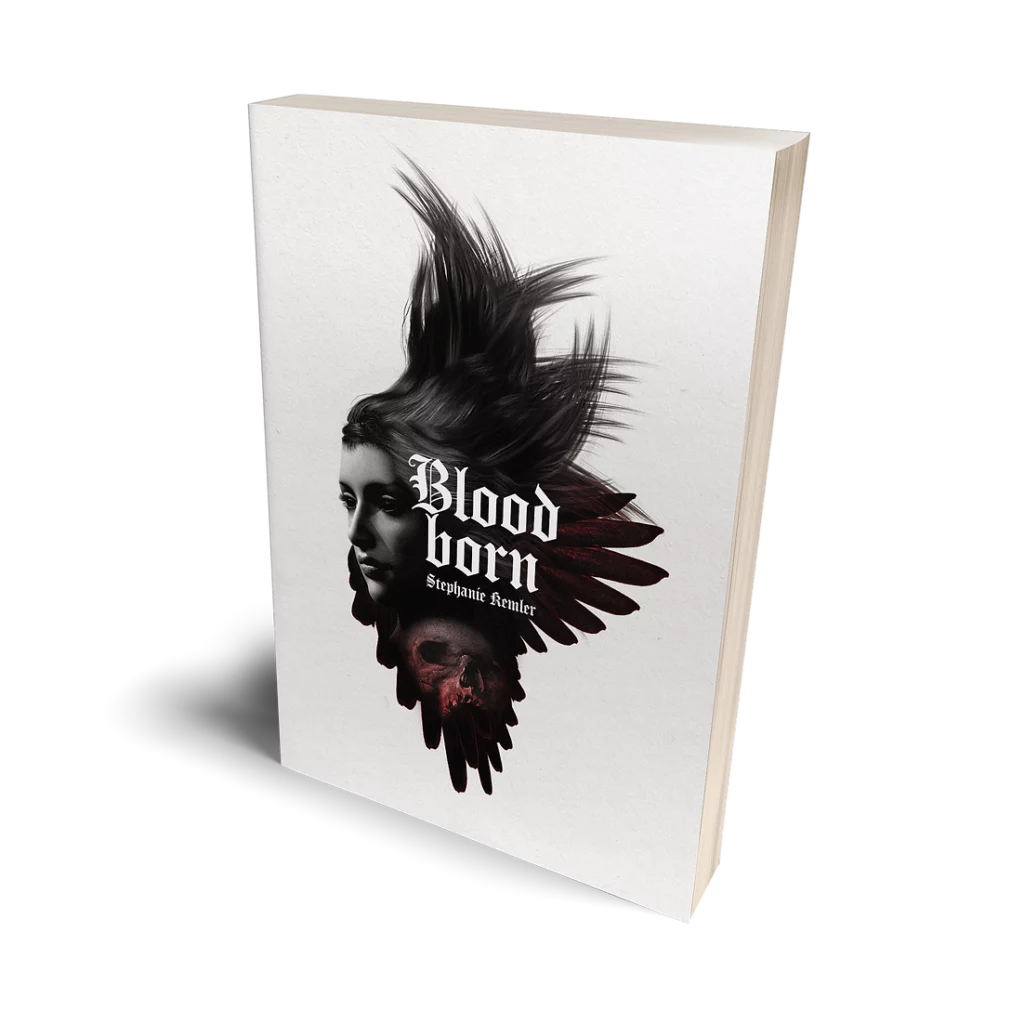 As the descendant of a centuries-old cult, Mina Coffin was never promised an ordinary life. The only things that keep her alive are drinking from open veins and keeping secrets. But truths drip from her lips like blood, and trust is a dangerous thing. Will falling in love with a man with killer instincts, being hunted by an ex-girlfriend with fangs, and a perilous accident collapse the peaceful life she built after years of turmoil? It will take a fight with her inner demons and the sacrifice of the ones who love her most to learn how strong she really is. Mina's journey is long and gory, but it's worth it. Even if she needs a few daggers and a lot of blood to find out.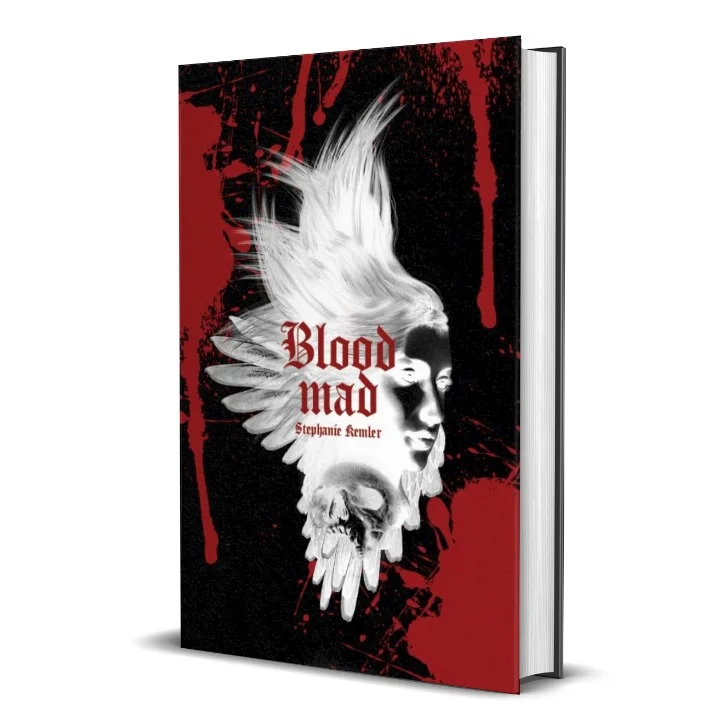 Cursed by blood and trauma, Mina Coffin's inner demons aren't letting her get away without a fight. One final sacrament in her blood-soaked cult leads her once again to exile and isolation. On one side is family, true love, and poisoned tradition. On the other, madness, sin, and giving in to her darkest desires. Will an odyssey through torments and triumphs, heartbreak and healing, sharpened knives and sharper teeth, put the final nail in Miss Coffin? Only time and the blood dripping down her throat will tell. Secrets are revealed. Family is betrayed. Fangs are sharpened. And death lurks behind every creaking door.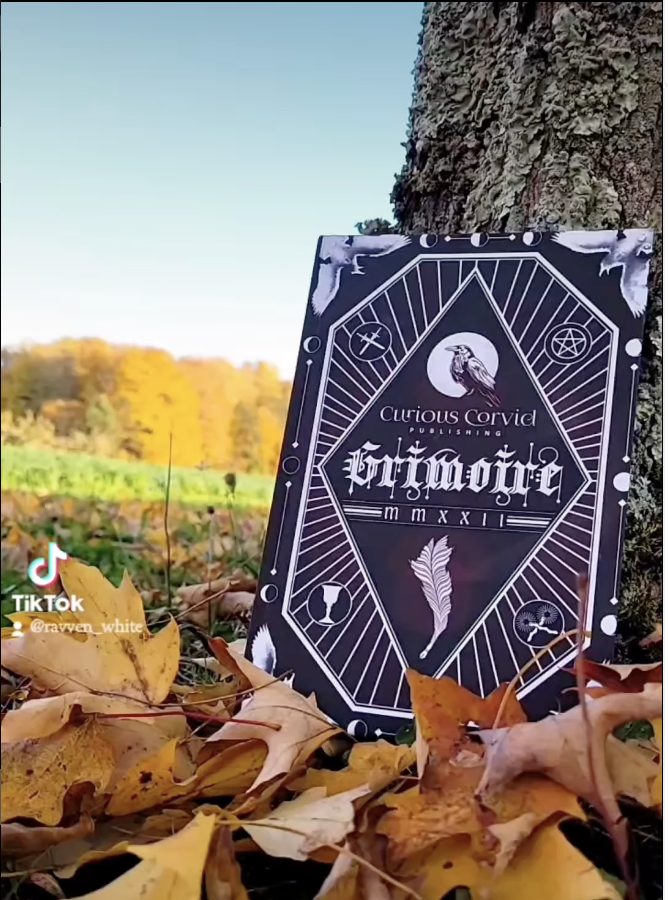 The charity anthology The Curious Corvid Grimoire features Stephanie's short story "The Tormented Below," a retelling of the Hades and Persephone myth. That anthology is available here
bloodborn available now
bloodmad available now
"Kemler is a promising author immersed in the supernatural and phantasmagoric universe of vampires and other creatures of the night." – Vampyre Magazine
Praise for Bloodborn
"Elegant writing, excellent characters, and creative laws of the faith and necessity of the scriptures will keep your teeth sunk into Bloodborn from start to finish."  – Gillian Dowell, author of Paracosm, Found By Forbiddance, and Hello, Dove. 
"Vampire lovers, rejoice! Kemler has woven a delightfully dark tale that will make vampire lovers nostalgic for the stories which made them love the undead in the first place." – Stephanie Escobar, author of A Song Beyond Walls
"I tend not to be surprised by books very often, but Bloodborn is a rare and bloody little gem that floored me completely." – Christopher Stanfield, author of The Girl in the Storm, The Woman in Darkness, and Elegy
"A unique contemporary vampire book with the essence of the classics and filled with originality and realism." – Sabrina Voerman, author of Red and AEsa. 
"Whether readers are fans of vampires, romance, or the gothic; Kemler's story weaves a refreshing new take on these qualities and depicts the sentiments of a bleeding heart."  – David Grinnell, author of Ashes
"In her debut novel, Kemler shows off her world-building by immersing readers into a religion that feels like a damned branch of Christianity. I would recommend this book to any reader, particularly those who love gothic literature, romance, and paranormal thrillers." – Grace R. Reynolds, author of Lady of the House 
"Bloodborn is well developed, and the world Kemler has created is nuanced and believable. Her vampire system is so original, yet still draws from the classic gothic vampires we all love." – Maddy's Needful Reads 
"Bloodborn is a shining example of how to bring the classic and dark atmosphere of vampirism to the modern world. Beautifully written, elegant yet gritty. The perfect dichotomy." – C.A. Farran, author of Songs of the Wicked. 
Praise for Bloodmad
"Kemler blends the modern and the classic effortlessly and provides what so many readers want: an excellent story. One riddled with intrigue and delight, explored through the eyes of fully-realized characters, and described for us eloquently and with immense skill." – Brooklynn Dean, author of The Word of the Rock God, Amethyst, The Anti-Gospels Series, 2288, Fiberglass Galaxy, and The Woman in Red Heels 
"Kemler conjures up every sinister and foreboding threat with expert precision and dredges up the most harrowing of heartbreaks that slice straight through your flesh and reach into your very heart. Bloodmad is a brilliant sequel to a brilliant debut novel. If you are in need of emotional catharsis wrapped up in all the lavishly sinister prose of the gothic, look no further for your next read." – Vivien Rainn, author of Solita
"Bloodmad is a charcoal smudged picture of a soul in need. Kemler has created a monster of a world which is both plausible and fantastical, straddling the lines of everything we know." – Jessika Grewe Glover, author of Another Beast's Skin and A Braiding of Darkness
"The fangs of Bloodmad are unrelenting. They grip into the flesh of a tragic life where you willingly succumb to the power of Kemler's writing and characters." – Gillian Dowell, author of Paracosm, Found by Forbiddance, and Hello, Dove
"The interpersonal connections feel rich and fully explored, the blood cult is a unique premise, and the prose always finds the most translucent of veins, equal parts sharp & immersive." – Jeremy Megargee, author of Old Hollow, These Little Roads of Ruin, Sweet Treats, Stained & Starless Places, Hearts of Monsters
.